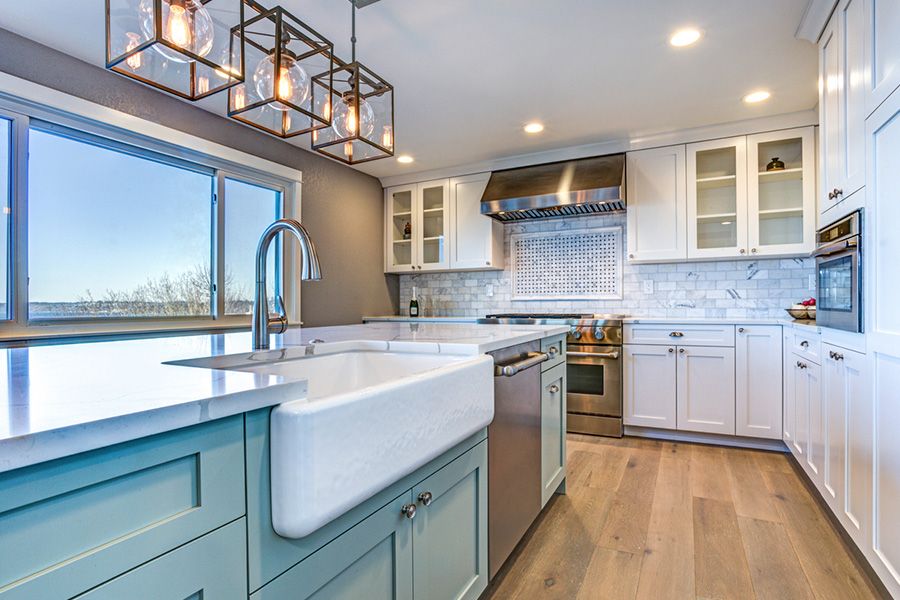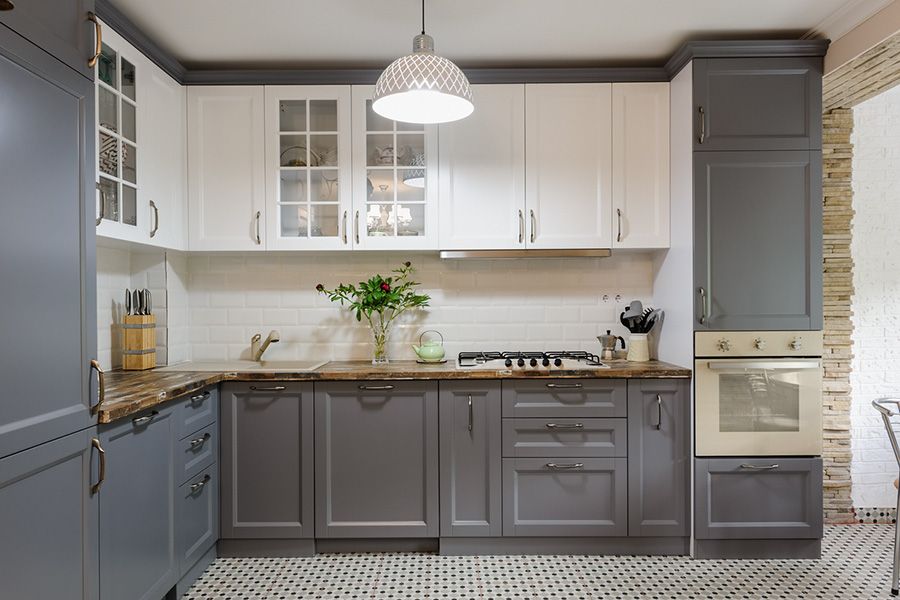 Kitchen Remodeling or Makeovers comes under a very important step a homeowner can take. After all, the kitchen is a space in the house that feeds you, so why not create it in a way that will make you feel like home. It is important that you give priority to the kitchen in your house. All Jobs Construction has been specialized in remodeling kitchens since it was established in the year 2002 and has been a proud contractor having numerous satisfied customers until now.
Talking about remodeling a kitchen here are a few things you must know before you get into the process:
Lighting: A lot of people miss out on an important part while remodeling a kitchen which is choosing the right lights for your kitchen. In an area of the house where you are using a lot of dangerous tools like the knife, you should have proper visibility of the things around you. All Jobs Construction will be more than happy to assist you with the best lighting option to make your kitchen a safe spot.
Window & Door: Choosing a proper spot for your door and windows is a key element to having a proper kitchen. You should always aim to have a window in the direction where the sunlight can come in so that your lighting during the day time is efficient and natural. When it comes to the door, you should always make sure the door is at such a position that does not disturb any activities in the kitchen. You can opt for one of those swinging doors or sliding doors for your kitchen based on how you imagine your ideal kitchen to look like.
Kitchen Hardware: Hardware in a kitchen includes things like the cabinet knobs, utensil hangers or the window cranks. These things may look like minor aspects of a kitchen but they do play a vital role in completing the kitchen. We will be making sure we get the minor details as these things right for you and get you your perfect kitchen.
Countertop: A kitchen countertop is an integral part of a kitchen. It is a space where most of the activities happen when you are in the process of making a meal. The key is to find the right countertop for your kitchen which can be made of granite, marble, wood, ceramic tile, etc. As an experienced company in this field, All Jobs Construction will always be ready to help you choose the best countertop for your kitchen.
Electric work and Ventilations: Since you will be using electrical equipment in your kitchen and there would be different types of smoke being produced every time you are cooking something, having proper electric wirings and vents is also an important part of a kitchen. We have wide selections of chimneys and ventilation options for you to choose and experienced technicians that will help you out to figure out your electrical fittings.
Kitchen remodeling is a step by step process and having a professional do it for you is the best decision you can make. All Jobs construction has been serving the Phoenix, Apache Junction, Avondale, Chandler, Gilbert, Glendale, Gold Canyon, Mesa, Peoria, Queen Creek, Scottsdale, Tempe, Phoenix East Valley & West Valley in Arizona for 18 years now and will be more than happy to give you the best services and rates for your complete kitchen remodeling, cabinet renovation, etc. Call today and book an appointment to schedule your kitchen remodeling done.